From M.J. Pearson, Lambda Literary Award-finalist author of The Price of Temptation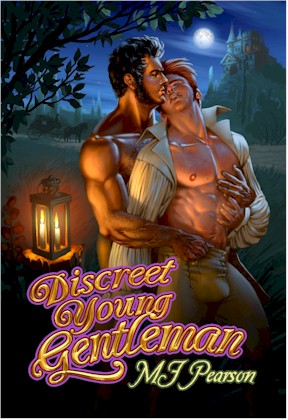 Bring home a Discreet Young Gentleman...
A road trip to Bath becomes a journey of self-discovery for Dean Smith, Earl of Carwick, and his unlikely ally: Rob, a handsome male prostitute who was hired to disrupt Dean's engagement.
Support your local bookstore! If they don't carry it, they should be able to order you a copy.
Or, order online from:
Seventh Window Publications (my publisher--you know it won't be out of stock!)
Support Gay Bookstores:
Outwrite Bookstore & Coffeehouse
The Big Indy:
The chains...hey, you've got to use up that gift card somehow:
Wal-Mart.com (okay, this just strikes me as funny!)
International:
Canada: Amazon.ca
France: Amazon.fr
Germany: Amazon.de
Japan: Amazon.co.jp
UK: Amazon.co.uk
Know of a bookstore or site that should be added? Let me know.